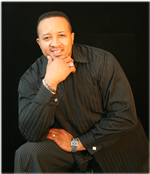 Senior Pastor, Apostle
Dr. Willie J. Smith Jr.
303 South 11th Street
Gadsden, AL 35901
Apostle Willie Smith is the founder and pastor of New Covenant Church in Gadsden and Piedmont, AL along with his wife, Pastor Teresa D. Smith. Together they have six children and twenty one grandchildren.
Apostle Smith was ordained a minister in good standing with the New Testament Church of Alabama in 1985 under the leadership of the late Pastor and Overseer G.A. Hamby.
In 1997, Apostle Smith took Berean Bible College classes to continue his education, and having given evidence of a divine call to the ministry and having attained to the scriptural standards prescribed by the General Council of the Assemblies of God and the Presbytery of the Alabama District Council, Apostle Smith received a Certificate of Ministry and became a licensed minister in good standing with the Assemblies of God.
In 1997, Pastor Willie Smith became licensed minister in good standing with the Assemblies of God. It was then when God commissioned him to start a church plant in Gadsden, Alabama. In November, 1997, New Covenant Church was born.
In 2003, Apostle Smith became the founder of the Covenant House, which is a transitional shelter for women and their children. New Covenant Community Development was also instituted during this time, addressing hunger, homelessness, substance abuse, domestic violence and at risk youth.
On May 22, 2005, Apostle Smith received an Honorary Doctorate Degree from Saint Thomas Christian College in Jacksonville, FL., under the leadership of Bishop Zamekio Jackson.
On May 26, 2013, Apostle Smith was ordained as an apostle in the Lord's Church by Apostle Lathon Archie, Jr. from Muskogee, Oklahoma.
Apostle Smith along with his wife, Pastor Teresa D. Smith, is the Founder and Visionary of New Covenant Fellowship of Churches which is an apostolic fellowship of churches and ministries that recognize the need for networking, accountability, impartation, resources and apostolic covering.
Apostle Smith serves on the North Alabama Apostolic Council under the leadership of Apostle Maurice K. Wright. Apostle Smith has served on the Executive Board of Directors for the United Way of Etowah County. He has served on the Board of Directors for the Coosa Valley YMCA in Gadsden, AL. He has served as a member of the Long Term Recovery Committee for the Katrina evacuees in Gadsden, Al. He is a member of the Community Resource Network in Gadsden, Al.
Apostle Smith and New Covenant Church have submitted to his father in minstry, Apostle Lathon and Pastor Marnita Archie who oversees Faith Deliverance Christian Center in Muskogee, and Okmulgee, OKlahoma and Kingdom Covenant Fellowship and Network of Churches.